57th Department of Pacific Areas Convention
54th Grand of the Pacific Areas Grand Scratch
11-15 June Phnom Penh, Cambodia
Convention Registration Form Convention Registration is Closed. Please contact the Convention Chairman at convention@vfwpacific.org if you have any questions. In addition you can contact me at: Email: john.p.farrell@icloud.com or by Phone: Cambodia: +855 (0)96 402 9967
Hotel Registration Form Contact the Convention Chairman as per above for any questions about Hotel Registrations.
Family Member/Member Schedule of Events
Cambodia Information for the Convention
NOTE: If you are staying at the Cambodiana Hotel you must fill out and submit both the Convention Registration form and the Hotel Registration form.
Email the completed Convention Registration form to Jack Farrell at: convention@vfwpacific.org.
Email the completed Hotel Cambodiana Registration Form to: reservation@hotelcambodiana.com.kh and cc: adosm@hotelcambodiana.com.kh and convention@vfwpacific.org
Dress code for the convention is: Head Table:

Suits during the Opening Ceremony and Commanders

Dinner.

Other attendees:

VFW Shirt, pants, or shorts.


Business Sessions All Attendees:

VFW shirt, pants, or shorts.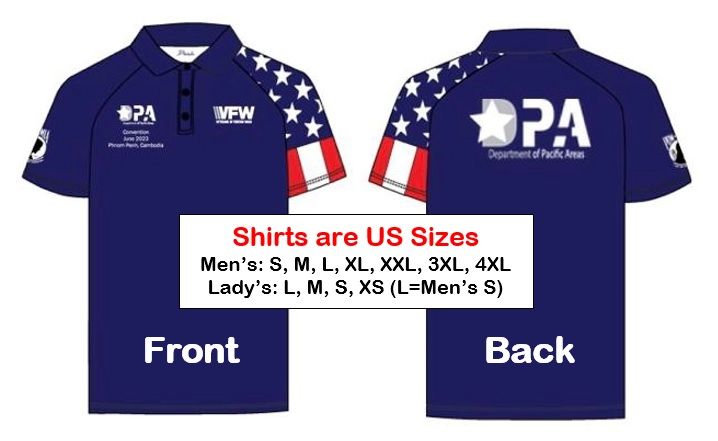 OK for all you smart alecks out there, Front and Back will not be printed on the shirts

.